Parking is available in the North-East corner of the Stadium. The car park can accommodate up to 100 cars on match day and on non match day corporate car parking facilities are FREE for up to 200 cars.
**On Match Days the parking in the stadium is allocated to pass holders.
There are disabled car spaces available on Match Days; however these spaces are distributed to Disabled Ticket Holders.
To apply for wheelchair tickets please click here.
Public Parking
Public Parking is NOT permitted in the vicinity of the Stadium on Match Days or Concert Days. Patrons are asked to respect the private property of residents in the area and observe the no parking restriction.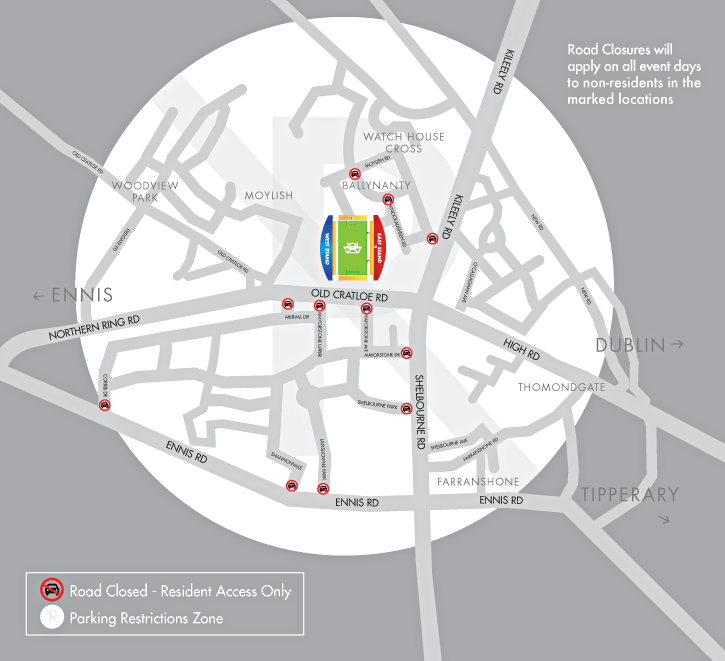 Please note that there is a tow away system and ticketing of vehicles that are parked illegally.